We fix your injuries and get you back performing at your best!
Dry needling is similar to acupuncture.  
Very fine needles are inserted into trigger points within muscles.  
Trigger points are tight and tender parts of a muscle.  
By inserting a needle into these areas, it reduces the tension of the muscle.  
What is the difference between dry needling and acupunture?
Dry needling involves inserting needles into muscles and tendons.  
Acupuncture involves inserting needles into the line of energy channels of the body, called meridians.  
This is based on ancient Chinese philosophy. 
Very often, these meridian points are in the area of trigger points within the muscles.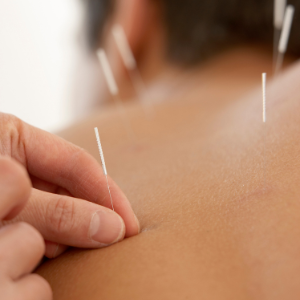 What conditions is dry needling used for?
Muscle tension

Muscle and tendon injuries

Headaches 

Pain 
To get the best result for you, we often combine dry needling with hands on treatments and rehabilitation exercises.