We fix your injuries and get you back performing at your best!
Acupuncture Belfast at Physio Performance
Welcome to Physio Performance, a top rated Physiotherapy and Acupuncture Clinic in Belfast, Northern Ireland.  
Our therapists are all professionally qualified and have a wealth of experience in treating injuries of the body.  
Find out more about how acupuncture can help you.   
Acupuncture is a form of traditional Chinese medicine that is over 2000 years old.  
It involves inserting very fine needles into energy channels of the body, known as meridians.  
The body has two main forces; the Yin and the Yang.  
Acupuncture is used to restore the balance between these two forces.  
How does acupuncture work?
The placement of needles promotes healing through stimulation of the nervous system at the local area of pain, spinal cord and brain.
It also improves blood flow and the releases endorphins, the bodies natural pain-killer.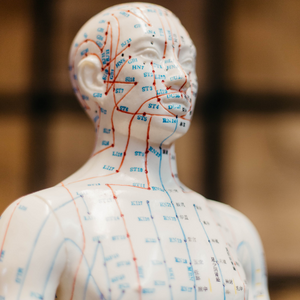 What conditions does acupuncture treat?
Acupuncture is used to treat a wide variety of medical conditions.  
As qualified Physiotherapists, we are professionally trained to use acupuncture in the treatment of problems relating to:
Muscles

Tendons

Joints

Headaches 

Nerves 
For example:
Tight and painful muscles
Osteoarthritis
To get the best result for you, we often combine dry needling with hands on treatments and rehabilitation exercises. 
How many sessions do I need?
To get the best results, five sessions are recommended. 
However, if you have never had acupuncture before, you can try a one off session to experience what it feels like first. 
Location
Physio Performance
299 Ormeau Road
Belfast
BT7 3GG
Physio Performance is conveniently located in South Belfast, just opposite Ormeau Park.
There is street parking on Ava Avenue or Candahar Street.
There are several bus stops nearby and Belfast Bike docking stations.