Have you ever been running along in training or a match and felt a ping at the back of your thigh?
Unfortunately, this is the symptom of a hamstring strain, the most commonly experienced injury seen in running sports such as soccer, Australian football and rugby.
We will discuss who is at risk of hamstring strains and the top five hamstring exercises to recover from them.
The same exercises can also be effective to prevent hamstring injuries occurring in the first instance.
The research into hamstring strains indicates many factors expose a player to injury.
They include:

TOP 5 HAMSTRING EXERCISES
Exercises should focus on both hamstring flexibility and strength. It would be counterproductive to work on one aspect without the other.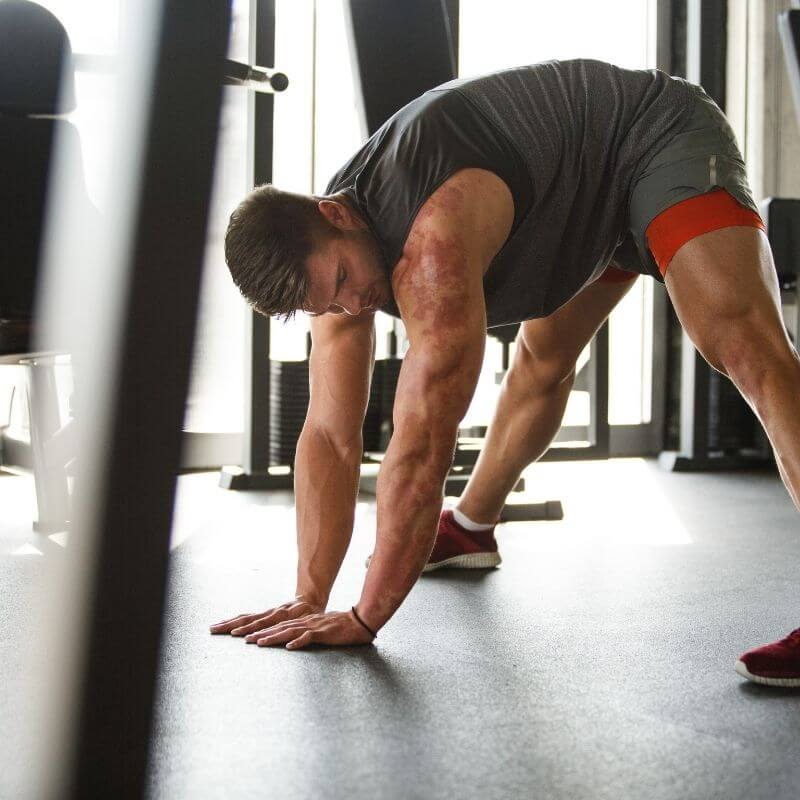 Here are my 5 top hamstring exercises to keep you off the sidelines:
If you are a player or coach, think about introducing these hamstrings exercises into your off-season and pre-season, and maintain this throughout the year.
Start by adding a core stability exercise into the pitch warm-up and include Nordic hamstring curls into your gym or pitch programme.
After all, hamstring strains are the most commonly experienced injury in running sports, often resulting in athletes missing weeks of training and matches. 
Why not keep up to date and follow me on Facebook or instagram for more tips.
ARE YOU FRUSTRATED WITH AN INJURY?
Physio Performance has helped get world-class athletes back on the pitch and performing at their best.

Book your FREE sports injury consultation TODAY: